20,000+ HAPPY BONAMOUR SLEEPERS
"
I just received my PROxs (with Sleepmask gift) and I'm in love with both. Thank you Catherine for recommending the XS with gift."
"
"
I bought the original Bonamour Sleep in 2019 and just upgraded to the Bonamour Sleep (2023) model. Loving the new earbuds and library!
"
"
The only non-prescription sleep aid I've found that actually works. I use my Bonamour earbuds nightly and the Sleep Mask when I really want to block everything out.
"
"
Have slept with Bonamour products for at least three years and just bought the new XS extra small earbuds, have been a fan and still am. Bonamour sleep products work.
"
"
I have the 2019 Bonamour Sleep product and the Bonamour mask and just received my 2023 Bonamour Sleep System. The new features and updates are awesome. Thank you for these products, they are a life saver for me.
"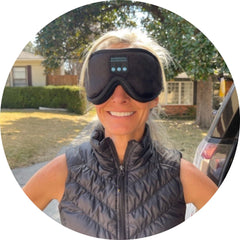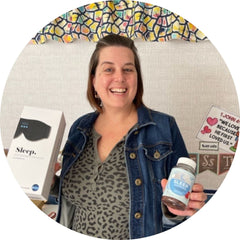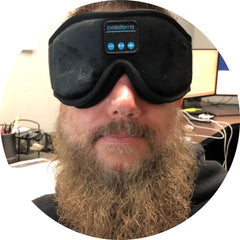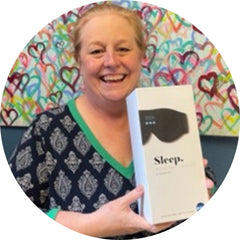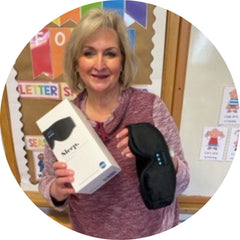 Frequently Asked Questions
YOU ASKED. WE ANSWERED.
All orders placed by 12pm CST ship the same day.

Orders placed after 12pm CST ship the following business morning.

All orders are shipped priority from our facility in Dallas, Texas.

Yes. We warranty all of our products for five (5) years.

If you have any issues with the product we will replace without question.

No. We offer full value credit on product exchanges.

Simply contact us and we will help you order the replacement product and send you a return envelope for the product you are exchanging with your new product delivery.

The PROxs is the same great sleep system and sound library with smaller sleepbuds.

To see the size comparison, click on the Menu above and select Shop and the PROxs (extra small) from the drop-down menu.
Click on the Menu above and then select "Shop" from the Menu and then "PROxs" from the drop-down.

You will receive a "Getting Started" insert in your Bonamour Sleep System box with simple set-up instructions and access information to the Soundscape Library.

Yes. Our U.S. based support team is available 24 hours per day, 7 days per week.

For quickest support, email support@bonamoursleep.com.

People buy our products primarily for the following reasons:

1. Our earbuds are designed for sleep, in both size (small) and shape.

2. We have the most comprehensive and technologically advanced Sleepscapes Library.

3. We are the only sleep product to incorporate binaural beats in our library optimized for deep sleep.

4. We have 5-star live customer support 24 hours per day, 7 days per week.

5. Our Sleepscapes library can be downloaded so you don't have to always stream.

6. Our sleepbuds are universal bluetooth, allowing you to use them with any audio app.

7. Our product simply works and it's easy to use.

8. We offer a five (5) year warranty on all of our products.